Accessibility Features of iOS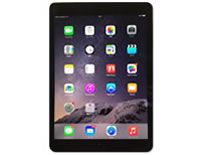 Product Summary:
Switch Control and Assistive Touch are useful features for users with impaired motor functions.
VoiceOver and Magnifier are useful features for visually-impaired users.
LED Flash for Alerts is a useful feature for hearing-impaired users.
We recommend trying out these useful accessibility features of iOS.
Company URL:
http://jis8341.net/
Exhibitor Name: Japan Accessibility Promotion Network
Contact: naomoto@ickobe.jp
9-1650-0045 Kobe City Chuo-ku Minatojima 9-1 KIIO 103 Kitayama Tomoko