Accessibility features and apps for PC and smartphone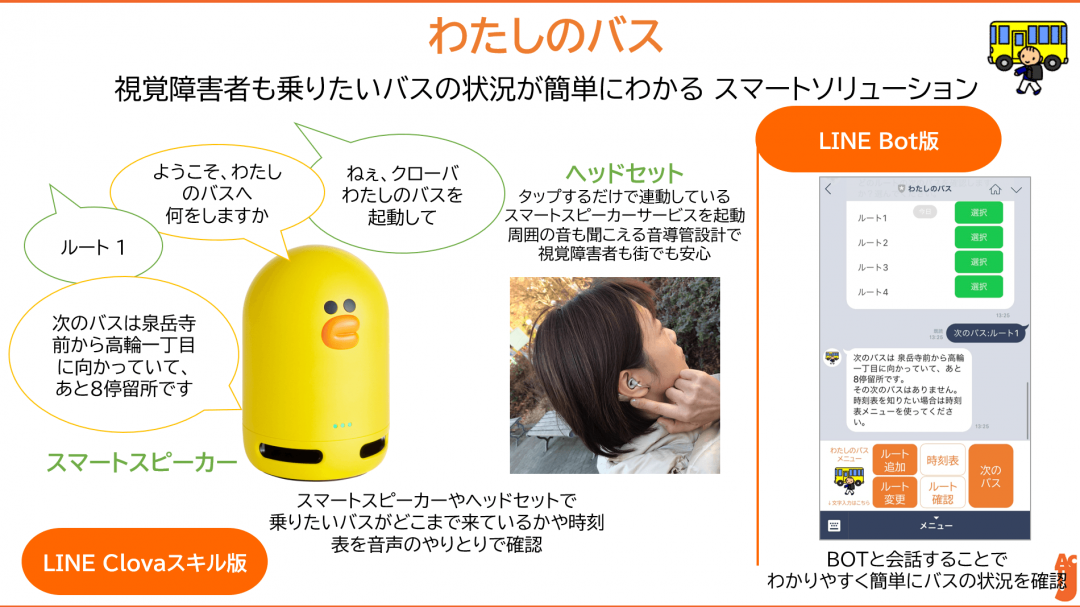 Product Summary:
Introducing the latest accessibility features and apps from Microsoft to help users with disabilities.
[Windows Eye control] is a standard Windows desktop feature which allows you to move the mouse cursor or type letters using only your gaze.
[Seeing AI] is a free smartphone app which uses AI to convert the contents of photos to audio information.
[Office Lens] is a free smartphone app which converts photos of printed documents into text data that can be used for text-to-speech.
[My bus] is a bot with which you can use to check where the bus you usually take is currently located. It can also connect to your smart speaker.
Company URL:
https://www.microsoft.com/en-us/enable
Exhibitor Name:
Microsoft Japan Co., Ltd.
Corporation Product PR Video URL:
https://www.youtube.com/watch?v=wvlYzANXGzI
https://youtu.be/ehlEimpwEAE
Contact: tomokoo@microsoft.com
Shinagawa Grand Central Tower 2-16-3 Konan, Minato-ku, Tokyo 108- 0075
Oshima Tomoko